About NeuroInDx
NeuroInDx, Inc. (NDX) was founded in 2006 with the ultimate goal to develop new instrumentation and technologies for cell specific biomedical research. The company's primary focus is on the development of instrumentation for single cell isolation and complex tissue microdissection for a range of downstream applications including genomics and single cell analysis.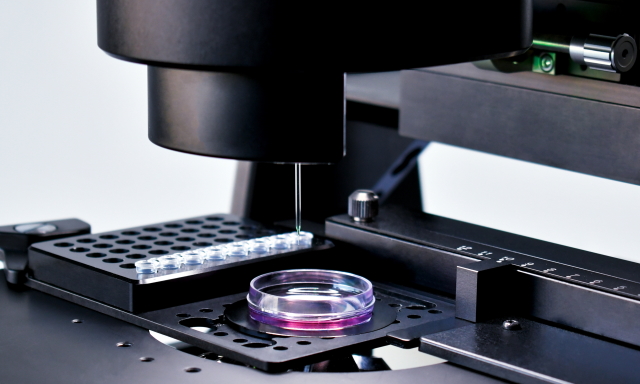 Our history
The original concept of cell and tissue acquisition system (CTAS) was developed at UCLA (USPT 8,797,644) in 2006. NDX opened facilities in Signal Hill, CA in 2007 where the first CTAS prototype was built. Today, a full line of products was developed including UnipicK™, UnipicK+™ and A-picK™.
2006
NeuroInDx, Inc. was established
2007
NDX opened research laboratories in Signal Hill, CA and built the first CTAS prototype.
2013
Commercial release of KuiqpicK™
2014
Commercial release of a free standing UnipicK™
2016
NDX moved the facilities to Torrance, CA
2017
Commercial release of a free standing digital UnipicK+™
2018
Commercial release of UnipicK+™ with optional automation
2020
Commercial release of a fully automated A-picK™ system
Support
NeuroInDx's instruments are installed around the world in over hundred academic and industrial locations. We take care of our customers and provide ongoing support from the initial installation and training to protocol optimization and troubleshooting.
Free on-site installation
Free on-site training
Worldwide shipping and delivery
Life-time free technical support
Three years full warranty
Our clients
100+
Clients around the world, including the top universities, best medical schools, independent research centers, pharmaceutical and biotech companies.