Disposable capillary units (DCUs)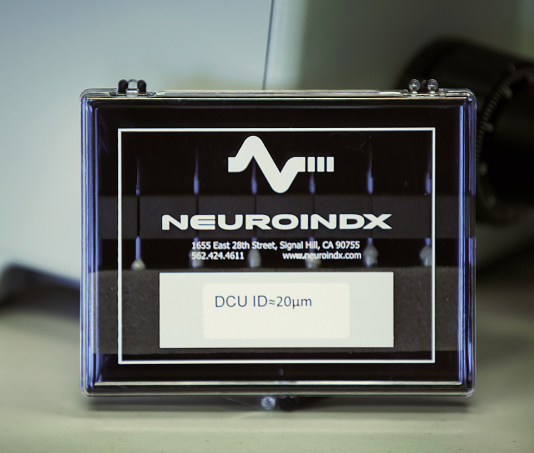 Ready-to-use sterile DCUs with variable tip diameter ensure precision of the collection process and minimize contamination. DCUs are made from filamented borosilicate glass and available with internal diameters (IDs) 10 µm (±20%) to 100 µm (±10%). Custom IDs are available on request.
The inner diameter of a DCU approximately corresponds to a size of the acquisition area. The acquisition area may vary depending on the used vacuum duration and strength. For the collection of cells from adherent cultures 20 to 50 μm DCUs are recommended. DCUs are sold in packages of 6.
Universal sample holder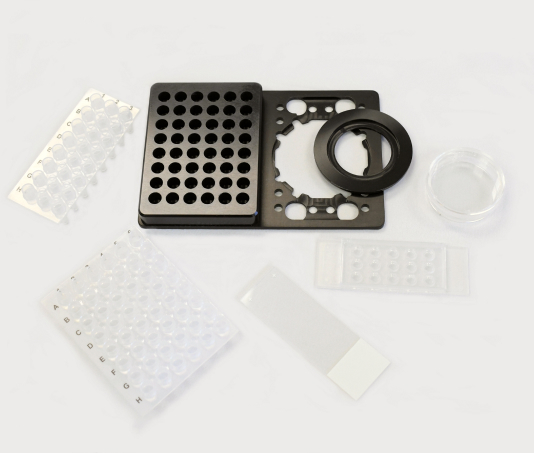 This adapter allows for collection and deposition of samples in multiple configurations – from slide to slide, plate to plate, slide to plate, slide or plate to PCR tubes, 8-tube strips or a 48-well plate. The universal sample holder must be used with UnipicK+Auto™ and A-picK™ instruments to ensure compatibility with the software.
Universal microscope straddle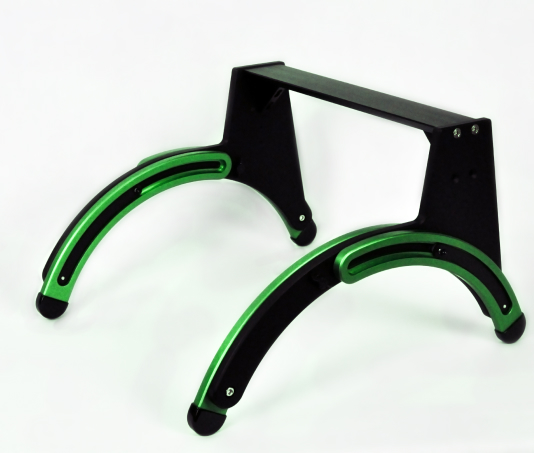 Universal straddle permits pairing both UnipicK and UnipicK+ systems with nearly any inverted microscope from cell culture microscopes to more advanced systems for unmatched flexibility in laboratory work. Currently, our bridge can accomode 375 mm, 475 mm, and 575 mm wide microscope models. Dimensions: H280-410 mm X W395, 495, 595 mm X L460-480 mm.
Microscope slide heating system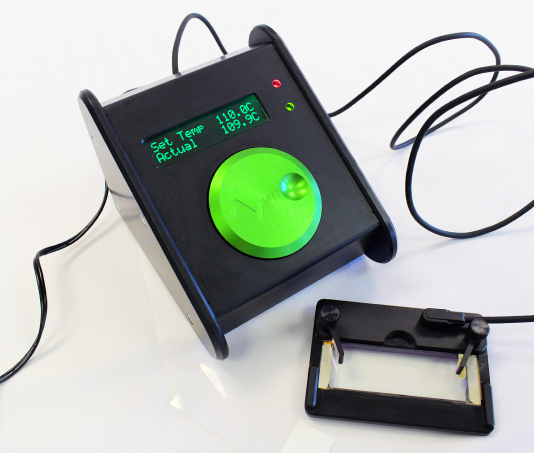 Slide heating system ensures precise and stable thermal control from room temperature to 120 °C (248 °F) with 0.1 °C accuracy. Heated glass slide provides uniformly heated surface. Preheating to 120 °C takes approximately 30 seconds. It is designed to fit our UNIVERSAL SAMPLE HOLDER or may be used directly with any standard microscope stage.
Specifications:
Compact ergonomic design and simple operation
LED digital display and a wheel for setting the temperature
Power input: 110V-240V, ~ 50-60HZ
Power output: 24V, 1.5A
Temperature control range: 20 ºC to 120 ºC
Temperature setting increments: 0.1º C
Temperature display divisions: 0.1º C
Controller dimensions: H100mm X W110mm X L135mm
Heating stage dimensions: H5mm X W60mm X L85mm
Net Weight: 1.0 k